Professional Photos, Videos & Marketing
EXPECT THE BEST!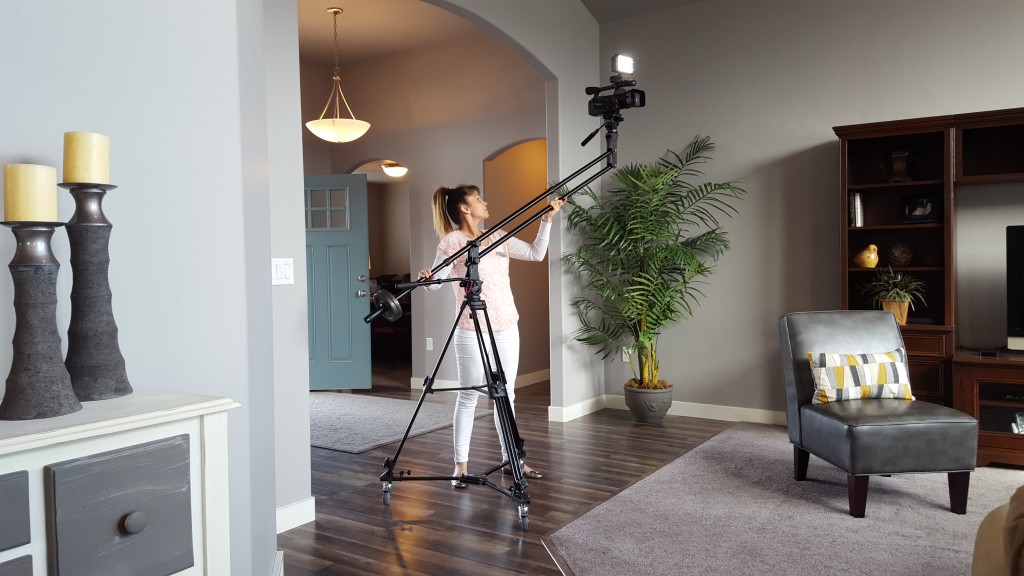 Visual images are paramount for engaging buyers & encouraging them to inquire further. This can be achieved with high quality photos, & a home video tour for distinctive homes. With my experience and expertise in Film Production this is where your home shines over the competition and attracts more buyers to your home. Video Tours are one of the unique highlights I offer my clients with a distinctive home that you won't see many REALTORS offer. Video tours are cinematic, color graded and edited to make your home look amazing. Consider it the trailer to an epic movie that pulls in the crowds. Play video below for an example:

The photos and video tour of your home gives you an online advantage in showcasing your home along with the familiar and trusted name of the Better Homes and Gardens Brand. Media reaches not only local buyers but also out of State and international buyers. For large distinctive homes and properties I also include aerial footage to give that "WOW" factor.
Preparing your home for any kind of digital media relies on how your home presents itself on the day of the film shoot. If you feel you need professional "Home Staging" services to enhance your homes look and feel, I can give you some great options or I have some great connections with professional Home Stagers. Remember, I have had many years of experience staging and merchandising Showhomes, and I can guide you through the process with a detailed checklist.
Showcase your Home
Knowing how to best present your home is a "Key" element for a home owner to reap the rewards of a quicker sale at the best possible price. Marketing your home should be done by a professional that is expert in marketing strategies, relationships and negotiating prowess, and that is where I come in.
Tips
Preparing your home to show can make a world of difference in obtaining the best conditions and price. There are 3 main things to remember 1) Fix it, 2) Clean it, 3) Stage it. Here are some tips to better showcase your home & make more money:
Interior:
Clean: do a good clean throughout your home making sure to clean windows and sills, fans, floors, walls. Bathrooms should be clean and orderly. The Kitchen is a major factor of the home so be sure to have appliances cleaned and in good working order. Buyers often pay special attention to the cleanliness and appeal of Bathrooms and Kitchens.
Clear: this means to declutter. If you have excess furniture and items in a room consider storing these. Rooms look bigger with less in it and are easier for buyers to visualize themselves living in the home. This is the principle of "Less is More". Clear any clutter from the kitchen counter top.
Aroma: Most homes smell wonderful but if you don't normally use an air freshener I recommend a hint of vanilla or other appealing fragrance during the home selling period. The smell of baking is great but not always practical for busy home owners. This could be a nice touch right before an Open House.
Light: During the day let the light and sun shine in! Open those curtains. For the evening hours check that all lights are in working order (including outside lights). When a buyer is viewing your home during the evening turn on the lights including lamps to set an appealing ambience.
Maintenance: You're the expert on what needs repairing or replacing in your home so be sure to fix anything that needs attention. Fix leaks, broken windows, patch any holes, complete any decorating projects. The aim here is to encourage buyers to buy your home knowing the home is ready to live in without a list of repairs, which can potentially lose a sale.
Other notes: If you are considering painting walls it is best to choose neutral colors. New carpet is often a good investment especially if the existing carpet is worn, damaged or out of date. If you have a spare room, remove any clutter and consider dressing it as a guest room or extra living area.
Exterior:
Front Door and Entrance: a clean, open entry with perhaps a holiday ornament or door wreath is a nice touch. Consider adding a "Welcome" mat if you don't' already have one. Keep the entry way swept and give the front door a good clean. If it needs painting, now is a good time to do it.
Yard: Keep the lawn, shrubs and trees trimmed, and watered for a lush green appearance. Enhance the look of front gardens by planting flowers. Bright or color coordinated flowers can give your home great street appeal.
Home Exterior: Clean outside windows for that crystal clear look. Make repairs and do any paint touch ups. Check your roof for any loose shingles and remove debris from gutters.
If you would like to learn more and arrange an appointment for personalized service please call me at 801 882 9102 or select an option below.
Price – What is your Home worth?
In determining the value of your home, we need to analyze the market. Pricing your home accurately is very important in drawing the attention needed to generate showings and good offers. Remember, buyers will do comparison shopping when buying a home, your sales price must be within market range to sell. I can provide you with a Relevant Market Analysis, which looks at similar properties that have recently sold, currently for sale, and the market trends over the last couple of years. Market Knowledge is the key to preparing a Successful Pricing Strategy. There is no pressure to list your home at this meeting – it is simply to give you information on where your home sits in the current market place.