1) First things first – Getting pre-approved
(Video relates to the 2022 housing market)
Do you know if you can financially buy a house? Do you know how much you can afford?
If so, let's go house hunting! If not, I recommend meeting with a lender to get pre-qualified. Either one of these two, very experienced loan officers are my preferred lenders, and can take great care of you pretty quickly.
Mike Anderson – Senior Loan Officer – NMLS #54743
Utah Mortgage Loan Corporation
Location 488 East 6400 South, Suite 300, Salt Lake City, UT 84107
Direct Ph 801 755 7516
Office Ph 801 758 9966
Web www.utahmortgageloan.com/mike-anderson/
Ron Jones – Branch Manager – NMLS #305994
Utah First Mortgage
Location 1812 North 2000 West  Unit 5 and 6, Farr West, UT 84404
Cell Ph 801 403 3971
Email  rjones@ufmorgage.com
Web https://www.unitedfirstmortgage.com/rjones/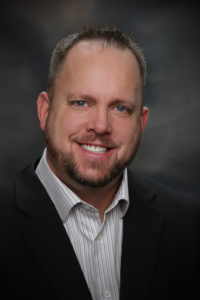 FAQ's on Utah Home Loans – Featuring Ron Jones

(Ron Jones is now with Utah First Mortgage)
2) Find the right Buyers Agent 
Find someone that you feel comfortable with, is knowledgeable and someone you trust. A buyers agent will assist you every step of the way and works exclusively to get you the best conditions and price. I can be hired as a Buyers Agent whether you decide to be represented exclusively by me or just for the properties I show you – It's entirely up to you.
A buyers agent will find suitable homes for you regardless of the company that represents that home. Your agent represents you and will educate you on the current market, inform you on what to expect, how to be prepared, tell you about your obligations as a buyer, customize your home search to your needs, and is your real estate guide and consultant. A good agent will explain the "Buyers Agent Agreement" before viewing a home with you. This agreement spells out their representation and fiduciary responsibilities to you. It's important to know that if you have a current buyers agent you are working with, that you let other agents know that you are already represented. This could be for situations when visiting an Open House or Show Home.
The fee for a buyers agent is generally negotiated with the seller before the home goes on the market, and is paid out after Closing. There are typically no out-of-pocket fees to the buyer.
3) Find the right Home and make an offer
What's important to you and your family? How many bedrooms do you need? What amenities would you like? How far are you willing to travel to work or school? What do you want to avoid? What is your budget? Are you looking for specific features in a home? Once you know what your needs and wants are your agent will create a shortlist of homes to show you.
When you find a home you are interested in putting an offer on, your agent will write a Real Estate Purchase contract, while informing you of common practices, local regulations, and protective contingencies.  A good buyers agent brings their negotiating skills into play as they work on getting the home you want for the best possible price.
4) Resources to consider
Home owners insurance
Home inspection professional
Lender* (see item 1)
Title Company*
*If you don't already have your own preferred professionals I can make suggestions of some of the best people in the industry that do such a fabulous job in serving you!